"The difference between rich and poor is not wealth but opportunity. The poor are the world's greatest entrepreneurs. Each day they must innovate in order to survive."
Zero Plastic Waste Cities
Targeting the issue of global plastic waste leakage, the Yunus Environment Hub has developed a modular social business approach. Through the development of local social businesses, municipal waste management systems in developing countries highly affected by plastic waste leakage are strengthened. In collaboration with the Alliance to End Plastic Waste, the first two Zero Plastic Waste Cities have successfully been piloted in India and Vietnam. Two more Zero Plastic Waste Cities are currently being developed in East Africa. Run by teams of local entrepreneurs and staff, all social businesses founded during the course of the Zero Plastic Waste Cities program increase the amount of locally collected and recycled plastic waste while providing income opportunities to informal waste pickers and improving local livelihoods.
Extended Producer Responsibility
Yunus Environment Hub is co-chairing PREVENT Waste Alliance' working group on closing loops for packaging & EPR. PREVENT Waste Alliance was initiated by the German Federal Ministry for Economic Cooperation and Development to contribute to minimising waste, eliminating pollutants and maximising the reuse of resources in the economy worldwide. The first working group result is an EPR toolbox that enables policy makers and local waste management stakeholders in low- and middle-income countries to finance and organize waste collection, sorting and recycling. The toolbox is centered around factsheets, FAQs, and case studies and was developed in collaboration with stakeholders from piloting partner countries Ghana and Indonesia. Find the toolbox here.
A Greener Future for East Africa's Youth
During a 3-year program supported by DPCL and Yunus & You - The YY Foundation, the YEH will address environmental degradation and youth unemployment in East Africa through support programs and venture building of social businesses.
1) StartNow. Our self-learning platform supports social business entrepreneurs to advance their business plan in an online-offline experience within an 8-week course accompanied by mentors.
Find our new cohorts and deadlines on https://www.yystartnow.com/.
2) GrowUp. Our incubator for green Social Business provides capacity building, tailored mentorship, and networking opportunities to post-revenue social business entrepreneurs with focus on waste management.
3) Zero Plastic Waste Cities – East Africa. Our program to alleviate plastic leakage into the environment is being scaled to Kenya and Ethiopia. Feasibility studies will be conducted to identify plastic waste leakage hotspots and potential social business solutions.
ClimateSeed is the first social business by BNP Paribas that was created in 2018 with the support of the Yunus Environment Hub and part of BNP Paribas' social business intrapreneurship program. ClimateSeed's mission is to contribute to the preservation of our planet by offering organizations to easily and securely take actions towards a more sustainable world. The user-friendly digital platform allows companies to offset their unavoidable CO2 emissions by contributing to a variety of sustainable projects around the world.

For more information see https://www.climateseed.com/.
Through our comprehensive training program for social business entrepreneurs, we aim to promote Circular Economy opportunities in Ethiopia. We want to inspire and empower the people to become the change makers of the future in a three-phase process:

1) Open access Webinars for future and current entrepreneurs

2) 4-week Mentoring Program for early-stage social business entrepreneurs in the Circular Economy

3) Circular Ethiopia Demo Day on 8 April 2021 to showcase the social businesses
ValuCred is a consortium led by Yunus Environment Hub, Nehlsen AG and Rodiek, and BlackForest Solutions, for the design and financing of sustainable plastic waste management systems.  

The ValuCred project is one of the first promoted by PREVENT Waste Alliance with funding from the Federal Ministry for Economic Cooperation and Development (BMZ) and the Röchling Stiftung for the development of an international Standard Process Model (SPM) that aligns and connects interdependent stakeholders in the 'Plastic Credits' market. 

Bringing radical transparency into the generation and valorization of Plastic Credits, ValuCred empowers informal waste workers in low-income countries whilst striving for zero plastic leakage into the environment.  
Reforestation of the Amazon Rainforest
The Amazon Rainforest is not only home to a variety of endangered animal and plant species, but constitutes one of the world's most important regions for our global climate. Yunus Environment Hub thus engages in the preservation of the Amazon Rainforest and indigenous culture through social business support programs to enhance sustainable entrepreneurship and income opportunities among local communities. We believe that indigenous and local communities play an important role in protecting and strengthening the biodiversity of the Amazon Rainforest.
Bridges for Peace - Sustainable Agriculture in Rural Colombia
During the peak of the global Covid-19 pandemic Yunus Environment Hub has delivered a 12-week long training and mentoring program for small-holder farmer organizations in rural Colombia as part of Fundación Compaz`s Bridges for Peace Program. During the course of the program four social business entrepreneurs from the Amazonas region, Pacific, Guajira and Bolivar received online trainings and a personalized development plans to overcome challenges related to access to markets, branding & digital marketing and improving financial sustainability. Each venture has a specific approach to empower local communities such as indigenous, afro-Colombian, youth or women groups to provide income opportunities through sustainable agricultural practices.
Yunus Environment Fellows
At Yunus Environment Hub, we firmly believe that social business entrepreneurs constitute the thriving force behind social change and a more sustainable world. We therefore constantly incubate social businesses that address today's environmental challenges in a broad scope of countries. Our activities hereby not only comprise ideation workshops and strategic assistance during all stages of the business development process but furthermore include the provision of expert mentoring and facilitation of network opportunities for peer learning and access to new markets.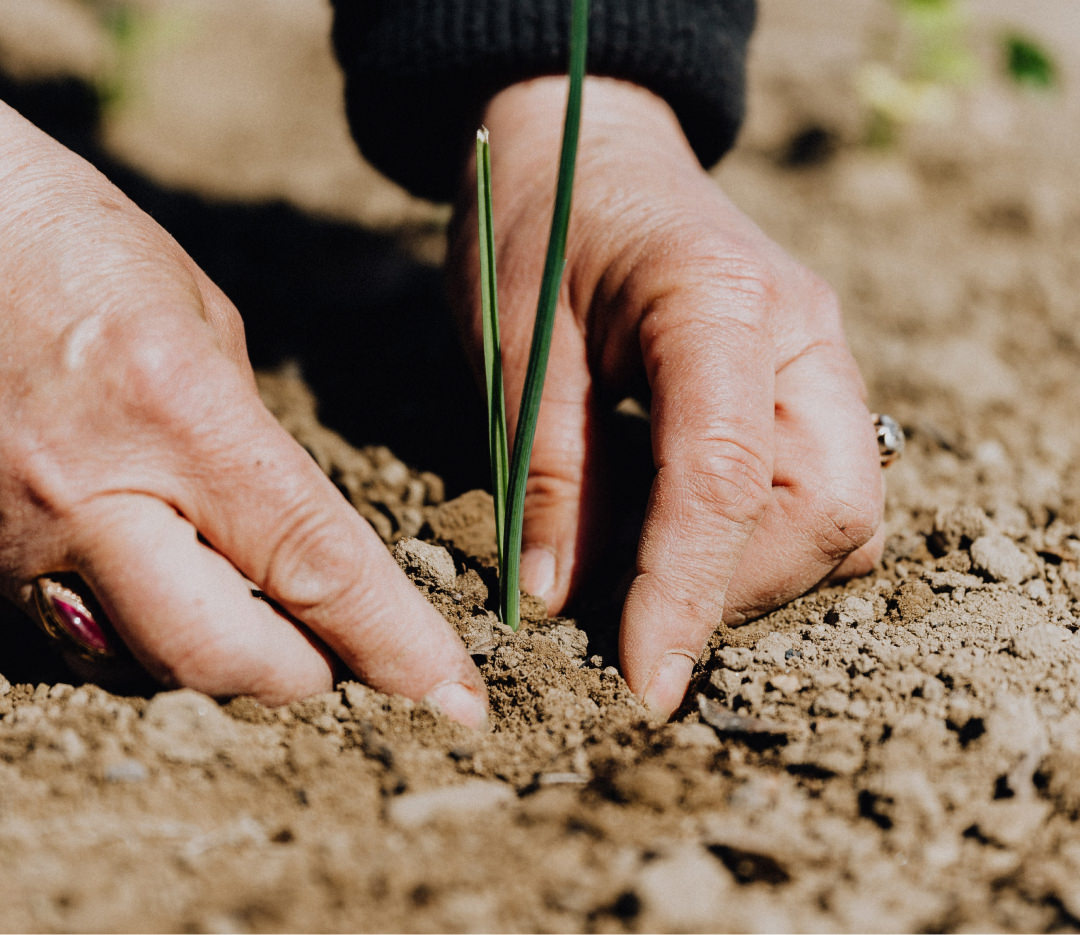 Zero Plastic Waste Awareness Campaigns
In order to foster both awareness and action on local plastic waste issues, Yunus Environment Hub offers stakeholder activation workshops in communities of high plastic waste leakage. For example, we conducted an awareness-raising clean-up campaign led by waste pickers to train community leaders and educate households on waste segregation as well as capacity-building workshops through a pop-up recycling center on the Colombian Caribbean coast which aimed at strengthening the waste collection for recycling as well as connecting regional stakeholders and engaging social business entrepreneurs within the community.
In joint collaboration with the open source project Precious Plastic, Grameen Telecom and Yunus Environment Hub set up a pilot recycling workspace in Dhaka, Bangladesh to engineer products from recycled plastic. After a successful pilot project, the program shall be introduced in different parts of Bangladesh through the incubation of new entrepreneurs of the so-called "Nobin Uddokta Program" to create employment opportunities as well as the manufacture of recycling machines in the country. The program features

(1) the setup of plastic recycling and manufacturing,

(2) training young adults on working with plastic waste and the respective machinery to manufacture products,

(3) designing and testing innovative products made from secondary materials as well as

(4) supporting informal waste pickers who collect the plastic waste.
The Plastic Lab is a creative laboratory that works on solutions to keep plastic out of nature and support the transition to a circular economy by connecting social business entrepreneurs, corporations, scientists and innovators. Social businesses play an important role to create an effective after-use plastics economy to capture more material value and to increase resource productivity to turn the tap on plastic pollution as well as to design new business models that reduce plastic packaging in the first place.
Aiming to increase recycling rates in global car manufacturing industries, Japanese car-repair and manufacturing company Sunpower has teamed up with the Grameen network to establish a joint venture based in Bangladesh. Building upon the high recyclability potential of many car parts, the established social business will not only contribute to the transformation towards a more circular global car manufacturing industry, but will furthermore provide employment to workers from the informal sector as well as people with employment difficulties.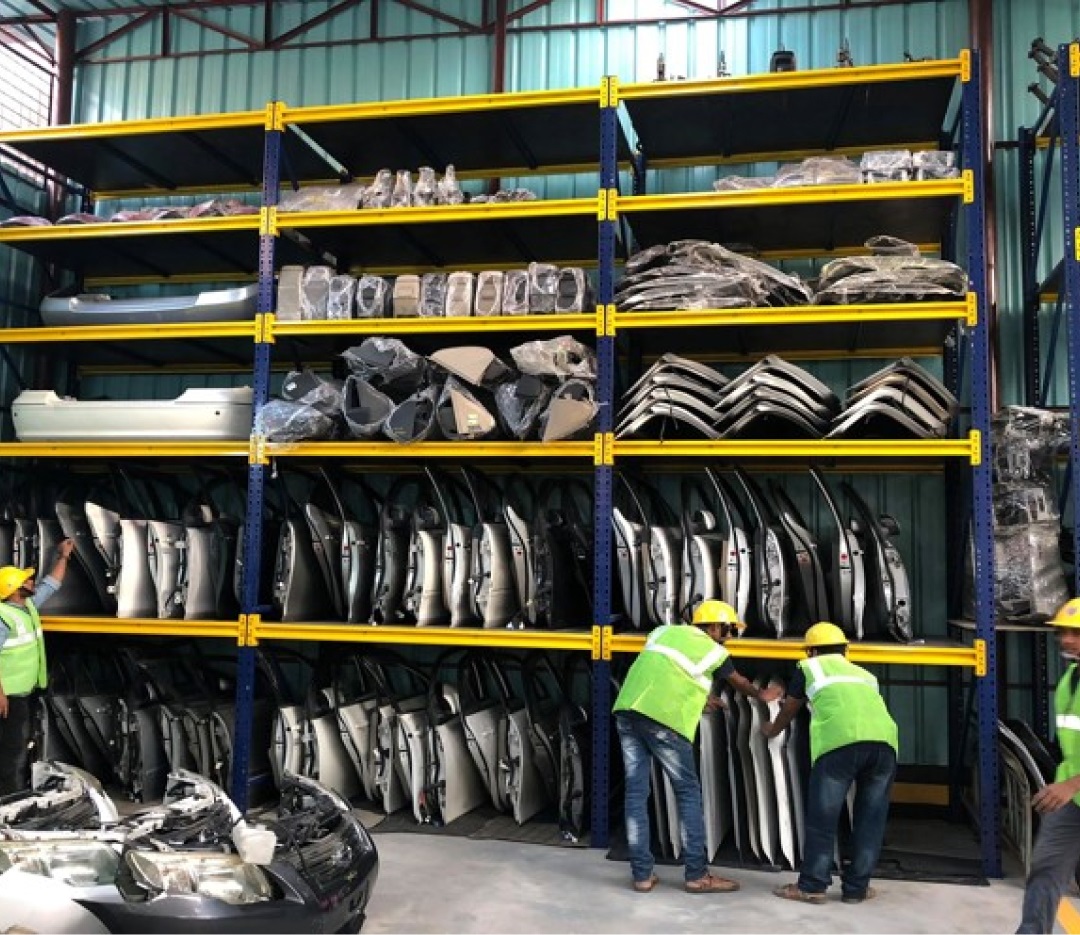 Waste Wise Partnership (WaP), an initiative spearheaded by the United Nations Human Settlements Programme (UN-Habitat), under the Waste Wise Cities programme (WWC), was co-founded by Yunus Environment Hub with the vision of contributing to the achievement of healthier ecosystems and communities by improving MSW management in cities, and supporting them in transitioning from the current linear to a more circular economy. WaP aims to bring partners together to enhance coordination and cooperation among relevant organisations and deliver aligned products and methodologies, in relation to MSW management, to support cities and countries in establishing sustainable MSW management and a circular economy.